#1 Family-Owned Printing Services In Greater Phoenix Area!
Our about page isn't about us. It's about you and how we can empower your brand with the power of printing.
Family Owned and Operated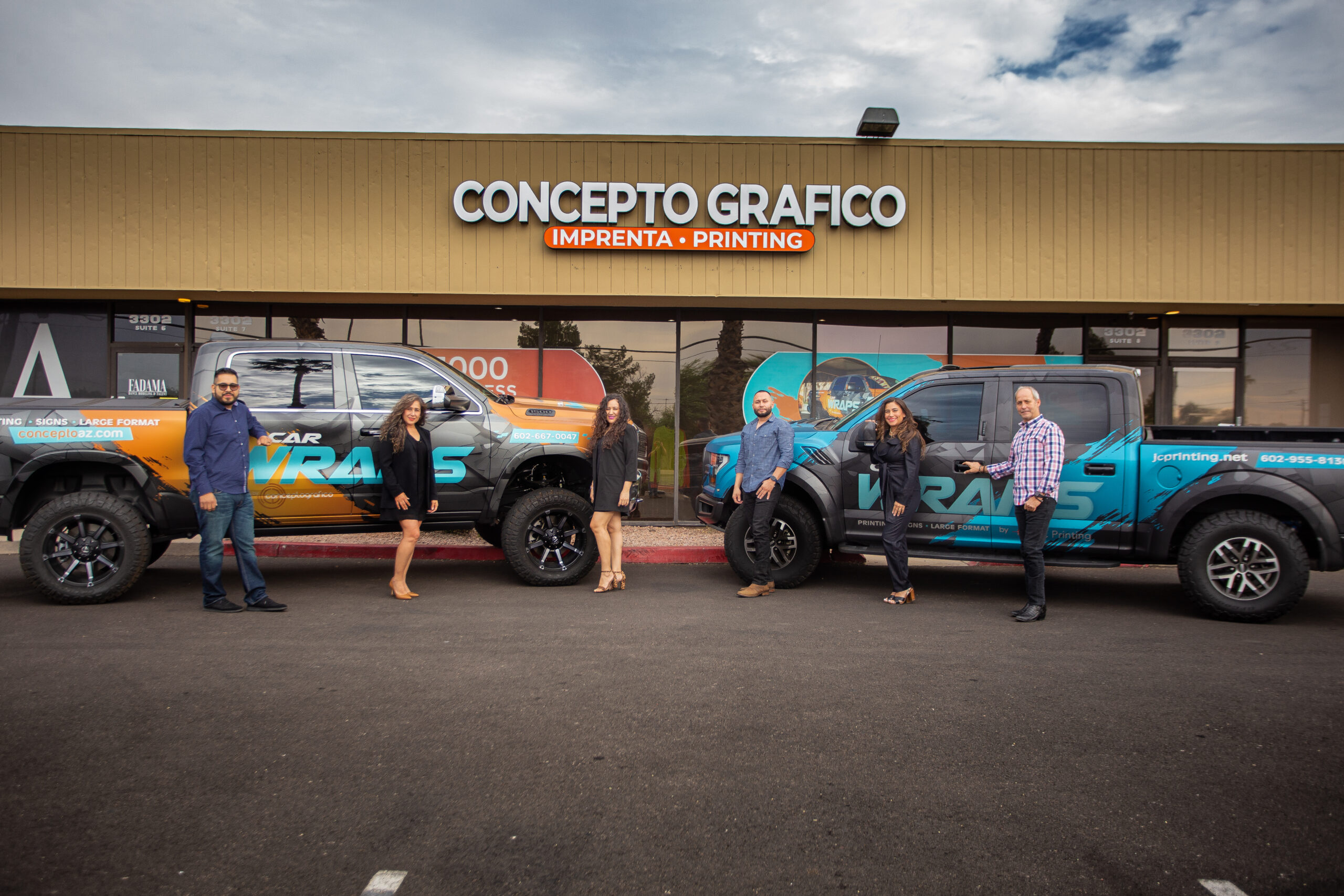 How Concepto Grafico helps
We have been on a mission to provide high-quality printing services to our clients since 1995
In those years of showcasing our skills, we've worked with over 900 clients to reshape their branding with powerful prints. Be it through color printing, digital printing or printing marketing material for your business, we've been doing it throughout the years.
We ensure that what we produce for our clients, it must be perfectly aligned with their brand guidelines.
Honestly is what we value!
Providing the best services is one thing, we also take pride in working with honesty, dispatching orders on time, and handling clients with care
This makes clients keep coming back to us again and again
That's why we've sustained and flourished over the years.
We Print Everything, Except Money. Meet The Only Print Shop You Will Ever Need.
There are other service providers, why us?
The reason we're different from everyone providing the same services in the Greater Phoenix Area is we take our clients' business like ours.
That's why we don't rush through the process. Instead, we listen to our clients and understand their needs thoroughly before setting about the work.
If you want us to print your marketing material with care and quality, book us a call or get a quote.

Contact Us